Inked Adventure Items
A downloadable asset pack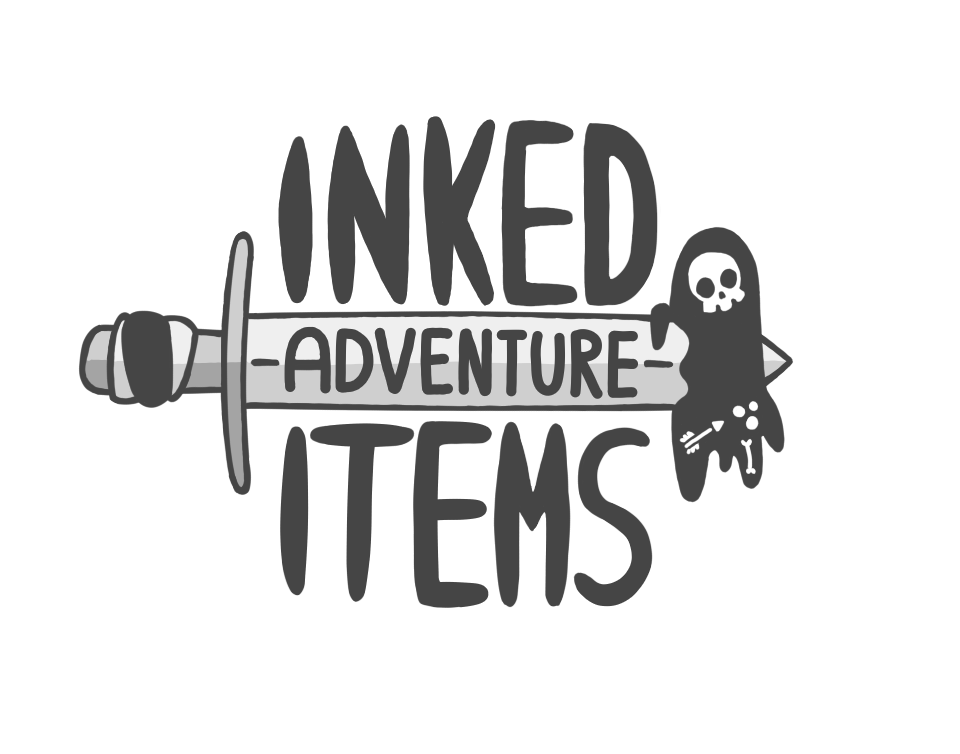 126 Items for Adventuring and Survival!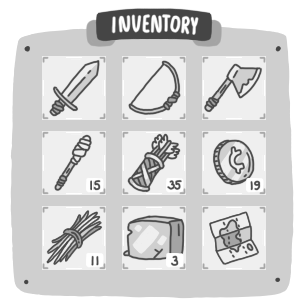 Inked Adventure Items is a set of 126 hand-drawn items suitable for your commercial action adventures, roguelikes, role-playing, survival and crafting-related games.

They come in 5 Variants (see below) and in the sizes 64x64 and 32x32 pixels, as single icons and as sprite sheets. Ready to go!

You'll also get the Krita Source File (and a Photoshop file) to make modifications and a Tutorial File which shows you how to make your own icons in the same style. And on top, there's an Index File (xml) with meta-data for every item, including its name, tags and position in the sprite sheet!

If you want to be kept up-to-date, I've setup a Mailing List for my game-related projects!

Weapons Sword, Wooden Shield, Iron Shield, Dagger, Rapier, Lance, Mace, Staff, Club, Boomerang, Bow, Arrow, Quiver, Bomb, Dynamite Tools Axe, Saw, Pickaxe, Hammer, Shovel, Pitchfork, Fishing Rod, Mop, Sponge Equipment Torch, Rope, Ladder, Campfire, Lantern, Map, Treasure Map, Compass, Letter, Envelope, Book, Empty Bottle, Bottle with a Message, Empty Potion, Potion, Small Empty Potion, Small Potion, Bandage, Candle, Mirror, Comb, Jar, Tent Inventory Backpack, Sleeping Bag, Helmet, Glove, Armor (Chest), Boot, Crate, Barrel, Saddle Resources Wood (Log), Plank (Wooden Board), Stick, Branch, Bark, Sawdust, Coal, Leaf, Stone, Rock, Flint, Ore, Ingots, Grass, Herbs, Root (Plant Root), Flower, Turf, Leather, Fur, Ball of Wool, Thread (Needle and Thread), Feather, Nail, Liquid (Water Drop), Manure, Ice Cube, Ghost, Heart, Heart Piece, Fairy, Beehive Food Apple, Bread, Carrot, Beet, Walnut, Seeds, Meat, Fish, Egg, Broken Egg, Mushroom, Potato, Beer, Cheese, Honey Loot Bone, Skull, Carcass, Fishbone, Worm, Eyeball, Tooth (Monster Tooth), Bee Treasure Key, Boss Key, Coin, Coins, Treasure (Chest), Purse, Ring, Amulet, Flute, Die (6-sided), Playing Card (Ace of Spades), Diamond, Bust, Doll, Crystal
On a side note: my mailing list subscribers received a 20% coupon for this asset pack. That promotion is over now, but if you don't want to miss out on future promotions and goodies, please join!
License If you bought the assets, this license grants you the right to use the game assets provided, consisting of the icon graphics and icon sprite sheets, in any number of non-commercial and/or commercial projects. No attribution is required. You are allowed to modify the game assets. Do not distribute, re-package or sell the modified and/or unmodified game assets on their own or as part of a collection, except if they are content files of your non-commercial or commercial project. For questions, please contact me: Steven Colling (info@stevencolling.com).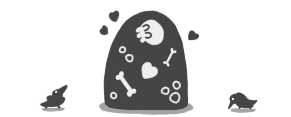 | | |
| --- | --- |
| Status | Released |
| Category | Assets |
| Rating | |
| Author | Steven Colling |
| Genre | Survival |
| Made with | Adobe Photoshop, Krita |
| Tags | 2D, Action-Adventure, Black and White, Crafting, Fantasy, Hand-drawn, inventory, items, sprites |
| Links | Mailing List, Discord |
Purchase
In order to download this asset pack you must purchase it at or above the minimum price of $4.99 USD. You will get access to the following files:
inked-adventure-items-win-linux-mac.zip
11 MB
Comments
Log in with itch.io to leave a comment.
Which kind/type of game fits best with this asset? In your opinion.
(It looks great btw!)
Thanks!
I've tried to cover aspects from different games, namely the survival, crafting and resource management of Don't Starve, the dungeon crawling and looting of Darkest Dungeon and the action-adventure genre of Zelda. Above, after all the asset's explanations and images, there's a block of item names where you can check what's in there. If you need more items or some specific ones, feel free to tell me: I'm going to put them on my list and draw them for a future update!
Cheers,

Steven
Okay, thanks for the response!
These are really nice!

I'd love to see a stylistically-similar character pack (male and female adventurers, monsters) and an environment pack (dungeon tiles, buildings, etc.)
That's a lot of work, so they should be separate packs, or raise the price of this one if you include all that!


Thanks and yes, there are many ways to expand it. Right now, I'm working on a pack full of hex tiles. I've got a mailing list if you are interested! :)

Any chance of creating a font to match these?
Hey! Do you mean a handwritten font like shown in the last image or a fitting handwritten font in general?

Was referring to the a handwritten font like shown in the last image
I never created a font or vector art for that matter, especially having to support so many special characters always made me shy away from it, but I put it on my list and will give it a shot at some point! :)